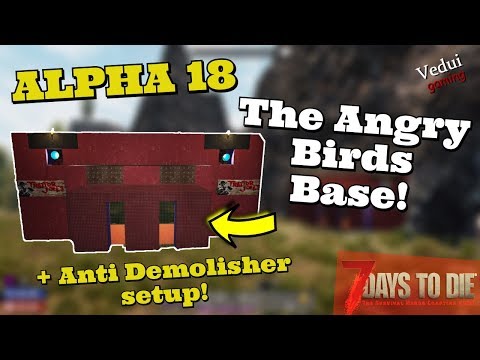 Taking the concept, the update, we now have a solid way to handle Demolishers in addition to all the features provided to kill regular zombies!
✔️ ✔️ Anti-Demolisher techniques with trip wires, electric fences and blade traps!
✔️ Kill area!
✔️ Electric Fences (5x)
✔️ Blade Traps 2+10x!!
✔️ Dart traps 8x!
✔️ Double poles (reinforced concrete!)
✔️ Safe melee position inside!
✔️ 2x shotgun turrets at the front!
✔️ 2x auto turrets at the back!
❌ No Cop Solution (if in view of cops vomit)!
As an added bonus, I wanted to show that a base inside a mountain would work just fine, zombies still go through the front (and apparently jump off the mountain!).