Hello! This is the first mod I'm sharing with the public since A17. I started it in A16, but was able to bring it to life with the new quest system in A17. This is not fully complete as I need to complete other mods in order to finish this one. But feel free to test it out!
WARNING: This is a mid to late game mod. Attempt at your own risk! I have not personally tested in a legit game, so balance may be an issue. Only way to fix that is get help testing it.
I also recommend lowering your in game volume a bit as this mod is a bit on the loud side.
If you want to be fully surprised, just skip to the last line. It will have the download file.
What does this mod do: It adds a craftable quest. (Search for Thumper in recipes. Also, my items will all have [T] in the xml name, so searching for [T] in creative will show all my items.) The quest will have you travel to find the last location of Susan (name WIP). Susan was an engineer that developed a GPS device that could call alien ships down from the sky. She named the ships "Thumpers". These are extremely loud when they land and will get a lot of attention from the infected. You must defend the Thumper. If it is destroyed, the quest will be unable to be completed.
The zombies must be killed by your character. Traps can be used, but you must get the final blow. Each wave will spawn 25 zombies. You must kill 15 per wave, so there is room for error.
After you have cleared the zombie waves, you'll be instructed to upgrade a block. This block will appear where the Thumper was, after a certain amount of time. If you complete the quests before this timer, you're able to upgrade the Thumper into the block. The hit boxes can be reached on the legs of the Thumper. It will take a few hits.
Upgrading this final block is the end of the quest (for now). You may return to a trader to get additional rewards.
As of right now the rewards include a new ranged weapon, jump pads, and a new weapon modification. This will be expanded as I make new items.
Let me know what you guys think!
Here are some pics of it.
https://steamcommunity.com/sharedfil...?id=1588139431
https://steamcommunity.com/sharedfil...?id=1588139442
https://steamcommunity.com/sharedfil...?id=1588139449
Thumper Demo: (sorry for the abrupt cut off.. fraps is only 30 sec for the free version)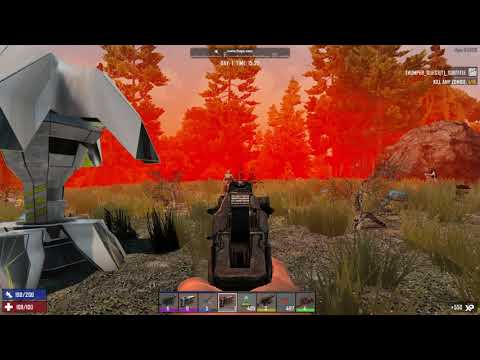 Jump Pad Demo: (will be part of the thumper rewards)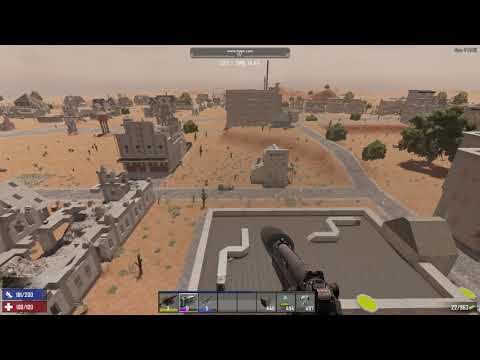 Link:
https://www.dropbox.com/s/dhhjg7vy37...20Mod.zip?dl=0