Features
Play 7D2D as a balanced post apocalyptic zombie vanquishing Sorcerer. Through training and discovery, you'll learn how to deport the undead straight back to hell casting elemental spells of Fire, Ice and Lightning.

Unique animations, art, effects and sounds for spells and items

Pure Spellcaster playstyle

Spellcrafting: 5 unique abilities for each unique spell
Spell Ammo Crafting: Fire, Ice, Lightning, Omni
Alchemy Crafting: Potions, Elixirs, Potion Bombs
Armor Crafting: Fire, Ice, Lightning Armor Sets
Rune Crafting: Fire, Ice, Lightning Rune Mods
Spell Weapon Abilities: primary, secondary, passive, charge

New Attribute:

Sorcery
New Dual Skill Tree and Perks
Fire, Ice, Lightning Mastery: learn how to craft and augment spells

Spellcast Mastery: primary, secondary, passive and charge abilities

Rune Mastery: harness the power of Runes to augment your spells

Essence Mastery: demystify and awaken the elemental essence of the world to extract and craft spells and weapons with essence.

Fire, Ice, Lightning Spells: upgrade each spell with five alterations
Latest Version: 0.85 - The Awakening
Sorcery, The Awakening (v0.85) is now LIVE and FULLY PLAYABLE!
Download Sorcery
MANUAL: Modlet, Pure XML
You install Sorcery just as you would any other pure XML Modlet. However, I cannot stress enough how horrible your experience will be (no text in-game) if you do not follow these steps of adding the (Localization Text):
LAUNCHER: Mod, SDX
Sorcery is fully integrated into the 7D2D Mod Launcher, as an SDX Mod, with automatic Localization handling... praise The Gods (and @sphereii)! If you already have the latest version of the Mod Launcher, simply run it and install Sorcery there. Otherwise, follow these steps to get started:
Credit
TFP
for creating and improving this ridiculously awesome game, while also providing the ability to making this type of modding available.


Supporters
make ongoing development possible!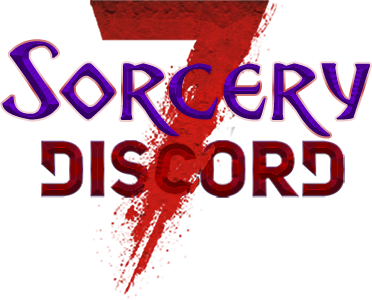 Sorcery A19 / Future Updates
A vanilla game bug is present in A18.x that prevents Sorcery from being updated. This has been reported and confirmed to be fixed in A19:
onSelfEquip Bug Details
There is A LOT in the works for Sorcery A19+, including dedicated Perk Trees for EACH ELEMENT! This game bug is simply a delay. If you like Sorcery, join the ranks of Patreon Supporters to help keep Sorcery development going strong into A19:
Support Sorcery Development