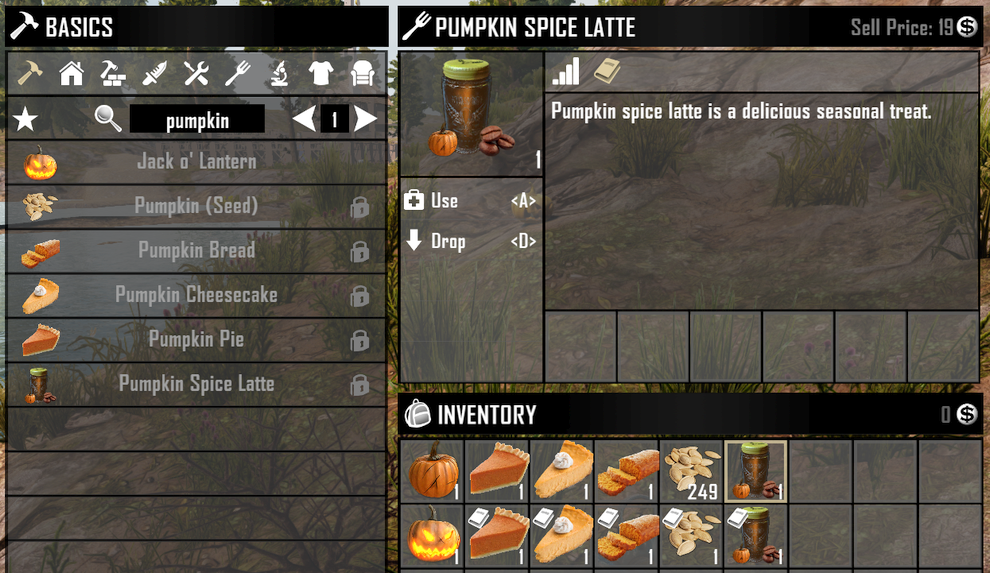 INTRO & CREDIT

:

Halloween is coming and

The Fun Pimps

are working on some themed content for us that was released A18 b149. If you're like me and can't wait until everything is fully implemented, you'll want this modlet that finishes support for pumpkins and supplements them with the addition of a pumpkin spice latte.

Note: most of the art and 3D models are

The Fun Pimp's

original work, I'm just adding the appropriate XML or filling in the blanks to make the pumpkin-themed content more complete and accessible. Also, if this content is ever removed from the game, this modlet should restore it.

DOWNLOAD & INSTALL

:

Alpha 18:

MeanCloud__SupplementalPumpkins_v1.01.zip

(version 1.01, 2019-10-25)

Download and extract this modlet to your 7 Days to Die Mods folder.

For Steam users, that's <steamdir>\steamapps\common\7 Days To Die\Mods (create 'Mods' if it doesn't exist).

v1.01 CHANGES

:
Modified XML for jack-o-lanterns to be consistent with TFP's version (lighting effect and diagonal rotation).
Removed my custom art for pumpkin pie, pumpkin cheesecake, and pumpkin bread (TFP has their own assets now).
USING THIS MOD

:

This modlet adds loot for pumpkin seeds and pumpkin recipes as well as integrating the

Living Off The Land

and

Master Chef

perks to unlock pumpkin-related recipes. Look for these recipes or pumpkin seeds and plant them in a farming plot to grow them just like any plant. You can also make jack-o-lantern's from pumpkins.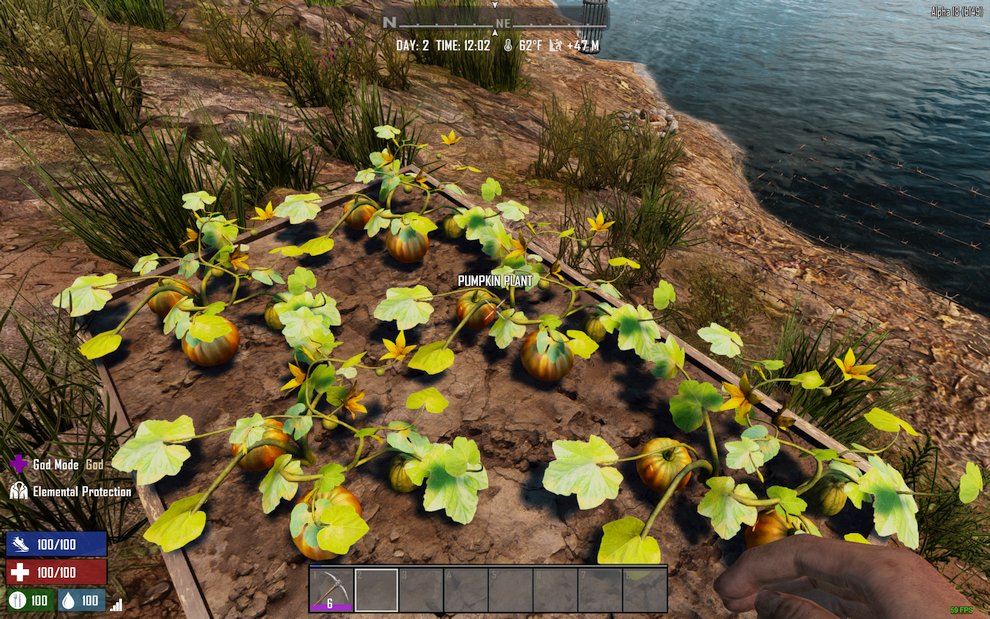 SUPPORT ME

: PayPal Donation

if you enjoyed my work and want to encourage me to do more.

All of my modlets

for

7 Days to Die

.