Here is an Video of really fantastic Basebuilding of our Community GERPVE
We are working on A16 Release, so that my next Building here must wait
Thanks to the GERPVE Admins and all the Builders for this great Overview of the possibilities in 7 Days.
We played over 6000 Days of 50 Minutes Realtime modded without Creativ and the Game
runs stable, with the Help of our Admins. Thanks to the Fun Pimps for this great Game.
I am looking forward to the next Release A16.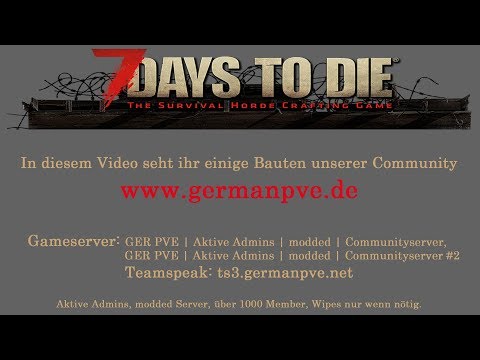 Download Links
1) The Two-Snakes Hotel (New and the last Prefab for the Alpha15)
https://envul.com/two_snakes-hotel-1...ys-to-die-mod/
2) The Redhouse
https://envul.com/redhouse-tomger-pv...ys-to-die-mod/
3) The colorful Mansion
https://envul.com/villa-prefab-tomge...ys-to-die-mod/
4) The rounded House
https://envul.com/mansion-from-tomge...ys-to-die-mod/
5) The Shoppingcenter
https://envul.com/shoppingcenter-tom...ys-to-die-mod/