The idea is to make a mod that tries to make things harder, more interesting, but also highly rewarding later in the game. Again, coding have been made by me, and most graphics where made by Pacco.
A VERY WELL DESERVED THANKS to the important contribution of
:
Pacco for all the graphics, xml, patience and dedication
Matite for the numerous assets we're using, made by him (garage door, drawbridge and numerous plants)
Dissolutionskey for providing resources for development and testing, for the awsome ideas, and for all the moral support
xtended2l for his extensive review, cleaning and balancing of the xml (still in proggress)
OzHawkeye for his ideas and suggestions, and for the time he spent testing gameplay (and still is)
Well, myself for... scripting?
Stallionsden for his testing and suggestions.
ALERT
- This mod is demanding. It is stongly advisable that you have a bare minimum of 8GB ram, preferably 16GB
.
I would put some enphasis on some of the new stuff we're trying to incorporate. The most visible aspect will obviously be the player colony. Player colonies give you, the player, the possibility to recruit and employ survivors. This "survivor" NPCs can be assigned a multitude of tasks, from cook to guards, and many of the end items will somehow require you to developt and maintain a well structured colony, which you can do alone or with your friends...
This is just the most visible "tip of the iceberg" since we're trying to incorporate so many of our previous mods in a way that makes sense. We're refining them, adapting them as needed and even making new interesting things, hoping that in the end this package can provide an experience as interesting as possible. While realism plays a important role, it's not what it's all about. There are still fun and illogical stuff. Because it's fun!
During this development stage we will providing the mod using
our custom launcher
, since there are still many things that will unavoidably change or be added/removed.
We feel that it is finally ready for public testing, so we are providing both client and server launcher links.
The launcher will replace / update all necessary files, so even if you have no contact with SDX, this should be straight forward. I would advise you to keep a copy exclusively for this pack, for now. We had to reuse a lot of IDs (i've made a small tool to find and assign free ids, that I can share if there is enough interest), so keep that in mind if you want to integrate it with other stuff.
Again, this is work in progress, there may be an ocational error that we missed, and balancing problems, but I don't expect anything to bad. Please remember that if you decide to help us.
IMPORTANT NOTE
: there are so many new things, that I strongly advise you to take a quick look at the
OVERVIEW DOCUMENT
before playing (
translated versions on second post
). Another thing to keep in mind is that this mod is INTENDED to be HARDER then vanilla... Zombies are just the least of your worries on your day-to-day life.... Keep attentive to sounds, watch where you step, plan your actions...
INSTALLATION
:
Check
THIS POST
for installation instructions!
REMEMBER TO ALWAYS START THE GAME FROM THE LAUNCHER. It needs some parameters. Also remember to restart the launcher after an update or it may download again, sorry about that.
NOTE
: to install on a server you can simply use the server launcher if you have full access... If you only have ftp access, things get a bit tougher and it requires some knowledge not only of SDX. As usually, we'll try to help if at all possible, but in the end it will be down to your server provider.
I leave you with Pacco's small preview video.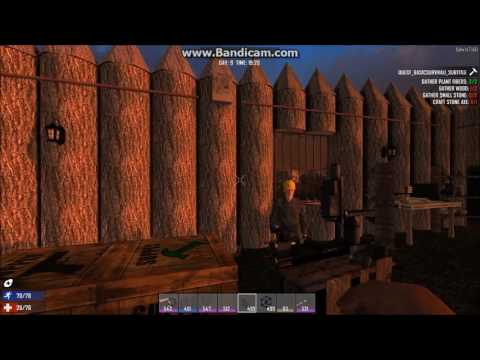 You can also check "
Modding Chronicles
" for more info about the Colonies, armor buffs and other interesting stuff.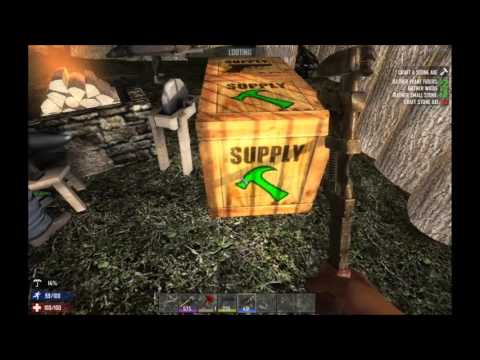 we started working on a wiki for the mod,
here
if you want to help with building it up, contact rentechd or any Starvation Team member
Here is a Poll for the latest update, would be nice if you let us know what you think
F.A.Q.:
When it will be available for a16?
We will try our best to get it done asap, but it will take few weeks, depending on how much we have to change, and the spare time the team members will have...
And no, there will be no experimental a16 version of this mod
"Failed to create an empty document" fix:
this issue mostly happens on computers, where windows 7 has been upgraded to Windows 10. Check this
video
Also, check if you have administrative privilegies on PC. Are you sure you are PC administrator?♥
Also, maybe UAC blocks the administrative privilgies for the launcher. Are you sure you run it "As Administrator"?
If you checked all of this, I can only advise you to reinstall the operating system, because the problem is there.